DHAYATI offers you the possibility of opening your own point of sale and becoming its exclusive representative of exploitation covering limited geographical areas in exchange for royalties.
By concluding the franchise agreement with Dhayaati, you benefit from the following: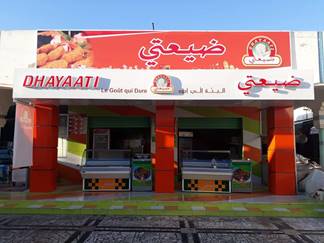 The transfer of experience gained, know-how and exploitation of intellectual property rights, through a training that lasts one month in one of our outlets.
The required royalties of the franchisee,
The use of Dhayaati brand and commercial sign,
Specific contractual conditions such as exclusive supply clauses and non-competition clauses,
The delimitation of the exclusive geographical area of ​​exploitation of Dhayaati trademark
Mutual confidentiality Agreement of the disclosed data,
The investment plan to be executed by the franchisee,
The development plan
Specification of the nature, amount of expenditure and specific investments of the brand or commercial sign, as well as the conditions for distributing the expenses of the main sign,
The communication of sales and marketing data for Dhayaati products, as well as data on the business sector of the enterprise and opportunities for development of the sector in the areas where the brand is represented.
The procedures manual of Dhayaati to access the premises of the franchisee,
The company profile
And many other benefits Just contact us for more info.