MOKNINE POULTRY MEAT PRODUCTION COMPANY : SOPROVAM
Commercial Name: DHAYAATI
Headquarters: Slaughterhouse and Cold Storage: Km 4 Road Menzel Farsi 5050 Moknine
Managing Director: MR JAMEL CHAHDOURA
Legal Form: L.L.C
SOMEVOS: L.L.C
SOSEPA: L.L.C
SOTRAV: S.A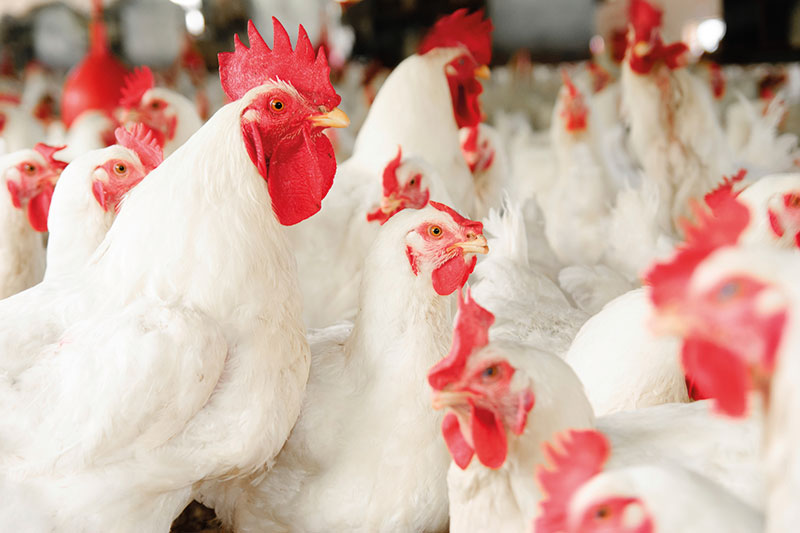 Slaughterhouse Production Capacity
Slaughter: 5000 chickens / hour or 2000 turkeys / hour
Deli unit: 3 tons per day
Storage at -20 c °: 2000 tons
Storage from 0 to 4 c ° / 500 tons
Freezing: 15 tons / cycle
Since its creation in 1998, "Dhayaati" has been working in the field of poultry breeding and slaughtering as well as the processing and marketing of poultry meat in Tunisia. And thanks to the quality of its products and its ultra modern slaughterhouse, it quickly gained a very respectable position in the national market.
Gradually, and following customer demand and changing consumption, habits towards ready-to-pick products, the line of products and services has been diversified by adding a range of processed products, namely deli products and frozen products based on the know-how of our motivated team who knows all the specificities of the field.
In addition, we have developed our distribution network by multiplying our distribution stores and points of sales in almost all the governorates of the country, as well as our fleet of utilities equipped with the latest packaging technologies, to ensure a speed of delivery and a capacity to meet all the requirements.
Invest in new technologies to have a product of clean quality for consumption and profitable with minimal cost.
maintain our qualified staff,
Participate in the economic development of the country,
Atteindre nos objectifs prévisionnels.
Follow the best practices of the Poultry Sector
Establish a culture of organization and teamwork