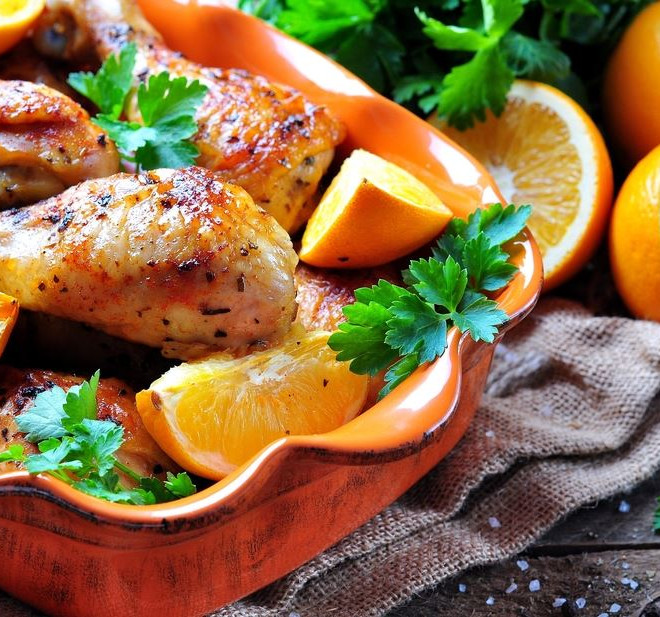 • 1 chicken • 3 onions • 2 untreated oranges • 2 cloves garlic • rosemary, oregano and thyme • 2 bay leaves • 2 dl of chicken stock (cube) • 1 glass of orange juice • 30 g of butter • salt pepper
Directions
1. Preheat the oven to th.6 (180 ° C).
2. Salt and pepper the chicken. In an ovenproof casserole dish, brown in the butter, the onions and the minced garlic, add the chicken and brown it, turning it over.
3. Thinly slice the washed and dried oranges. Arrange them around the chicken with the herbs.
4. Place the uncovered casserole dish in the oven. Baste the chicken regularly with the cooking juices. After 3/4 of an hour, pour in the orange juice and continue cooking for another 10 min.
5. Remove the chicken and wrap it in aluminum foil. Add the broth to the casserole dish and cook for about 10 minutes, scraping the bottom.
6. Cut the chicken, place it on a serving dish surrounded by the onions and oranges and top with the sauce.
Serve with rice or pasta.
Footnotes
Cook's Note:

Editor's Note: