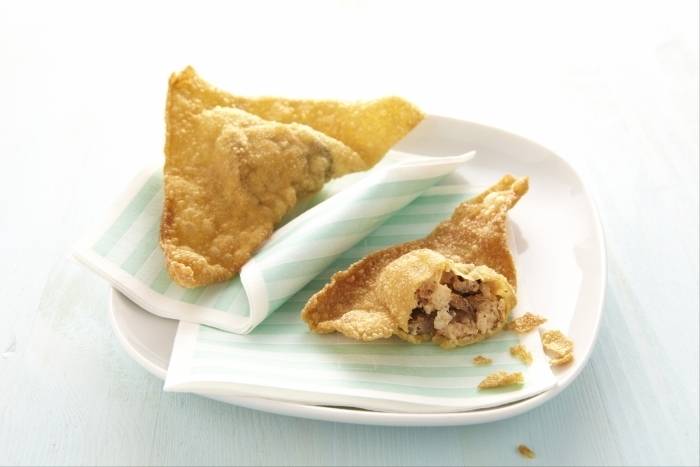 Comments Off

on Crispy Dhayaati Chicken Ravioli
500 g of ravioli
4 Dhayaati chicken breasts
2 yogurts
1 packet of tandoori spices
1 lemon juice
1 clove of garlic
10 cl of cream
Salt
Directions
Cut the chicken breasts into pieces. Prepare the marinade by mixing spices, yogurt, lemon juice, crushed garlic clove and salt.
Pour the marinade over the chicken and let it absorb it for about 6 hours. Don't forget to stir occasionally.
Preheat the oven to 250 °. Cover a baking sheet with parchment paper then place the marinated chicken pieces over it and cook for 15 to 20 minutes.
When it's almost cooked, cook the ravioli for 5 minutes over medium heat in a non-stick pan.
Serve the crispy ravioli with the chicken and a sauce that you have prepared by mixing the rest of the marinade with  10 cl of heavy creame over  low heat. Serve immediately.
Footnotes
Cook's Note:

Editor's Note: