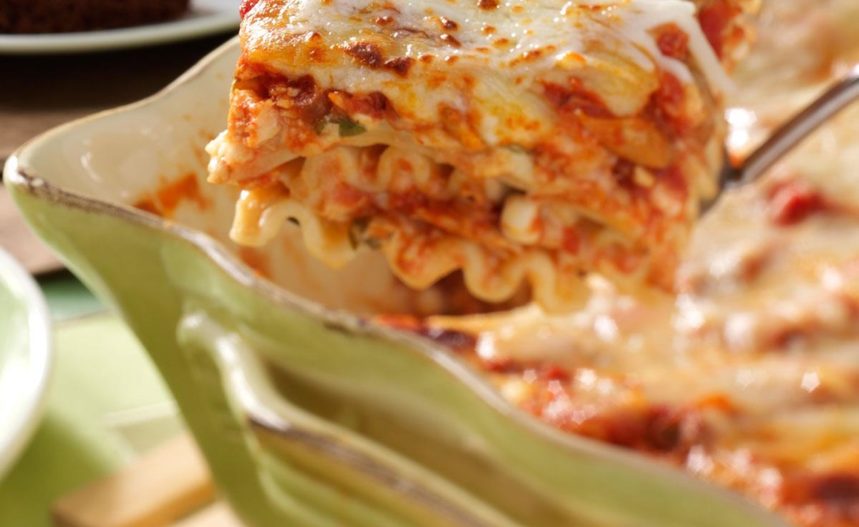 For the chicken mixture :
30 ml of olive oil
1 big onion
2 garlic cloves, finely mince
450 g of Dhayaati's chicken, ground
800 g of tomato purée
2 peppers cut into pieces
50 g of tomato paste
3 tsps of sugar
1 tsp of origano
4-5 basilic leafs (cut) or a tsp of dried basilic
salt and pepper
60 g of butter
40g of flour
560 ml of milk
1/2 tsp of nutmeg
Salt and pepper
Directions
In a big sauce pan, heat up the oil on a mid-low heat
Cook the onions, the garlic and the peppers till they become tender.
Add the ground chicken and cook till its color changes
Add the tomato paste, the tomato purée, the sugar, the origano, the basiclic and salt and pepper to your taste.
Cover it up and bring it to a boil, lower the heat and let it simmer during an hour.
Bechamel sauce: 
In a medium sauce pan, melt the butter. Add the flour and mix it till the texture becomes homogenous during one minute.
Add the milk little by little and whisk continuously till it thickens.
Let it cook for 10 minutes while whisking.
Add the nutmeg, the salt and pepper and let it aside till you need it.
Put some oil on a lasagna pan to grease it up.
Pre-cook lasagna following the instructions of the package and drain them well before use.
Assembling the lasagna:
Preheat the oven to 180°
Put a fine layer of chicken mixture hen a fine layer of bechamel sauce.
Put a lasagna sheet on the mixture and press on it gently.
Repeat the steps till you finish the mixture
Place a lasagna sheet on the top and put the remaining bechamel sauce on top. Sprinkle with grated parmesan on top and cover with aluminium foil (without it touching the lasagna)
Cook i for 25 minutes with the foil then for 25 minutes without.
Footnotes
Cook's Note:

Editor's Note: