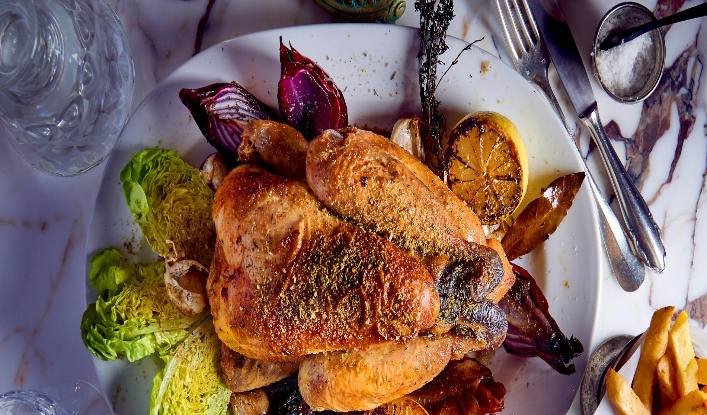 Comments Off

on Dhayaati Roasted chicken with citrus
1 chicken of 2 kg
2 liters of chicken broth
2 carrots
2 oranges
2 limes
4 cloves of garlic
2 sucrines
1 red onion
thyme
laurel
2 spoonfuls of melted butter
cider vinegar
olive oil
zaatar
salt pepper
Directions
Poach chicken in chicken stock kept at 70 ° C (hot but not boiling) over very low heat for 1 hour. Drain and place on the baking sheet with the garlic, thyme, bay leaf, carrots and red onion. Season with salt, pepper, and drizzle with butter and 4 tablespoons olive oil.
Cooking chicken
Bake at 250 ° C for 30 minutes. Toast the oranges and lemons cut in half in a hot skillet. Season the cider vinegar and olive oil in four pieces.
Finishing and dressage
Serve in a large dish the whole chicken powdered with zaatar. serve the sauce separately.
Footnotes
Cook's Note:

You can also use the top of a drinking glass to cut the wonton wrappers. You can cut several at a time. Though, for a more rustic look, no cutting necessary!

Editor's Note:

The nutrition data for this recipe includes the full amount of the wonton wrappers. The actual amount of the wonton wrappers consumed will vary.